Home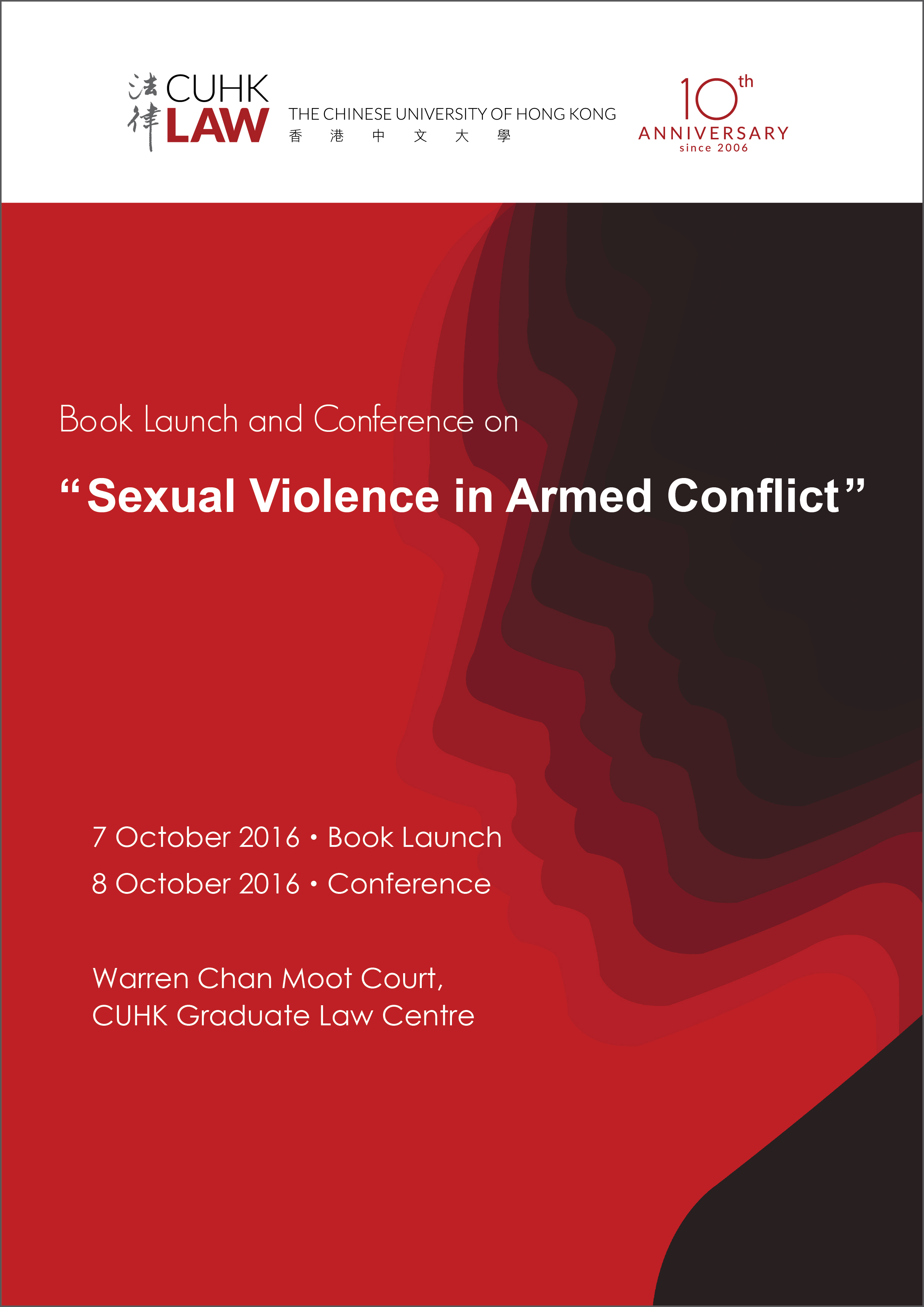 Welcome Message of the Book Launch and Conference:
In the armed conflict context, sexual violence is about power, not lust – quite simply, it is a weapon of war.   And it is among the most brutal and pervasive crimes committed in armed conflict.  But, remarkably, at the birth of modern international criminal law (ICL) at Nuremberg, it was not formally embedded in the Tribunal's Charter and was not prosecuted as a distinct crime at trial.  After a period of dormancy during the Cold War and ICL's early 1990s resuscitation, the ad hoc tribunals for the former Yugoslavia (ICTY) and Rwanda (ICTR), as well as the International Criminal Court, have made significant progress in terms of explicitly criminalizing conflict-related sexual violence and developing a related body of jurisprudence.  But the work of the ad hoc tribunals is about to end and so this is a good time to take stock of lessons learned and consider recommendations for future progress.  This conference will do that.  And it will begin with a Book Launch of the recently released Oxford University Press volume titled "Prosecuting Conflict-Related Sexual Violence at the ICTY," edited by ICTY Prosecutor and Deputy Prosecutor Serge Brammertz and Michelle Jarvis.   The Book Launch will feature comments from Prosecutor Brammertz and other experts who have worked on sexual violence crimes at the ICTY.  The conference will then follow, looking beyond just the ICTY experience and putting the focus on the prosecution of these crimes in Asia.
In particular, the Conference will seek to explore the following topics, through panel sessions devoted to each one:
An Overview to the Issues Involved in Prosecuting Conflict-Related Sexual Violence
Sexual Violence in Armed Conflict in the Asian Context
Building Bridges between International and National Practitioners
"Comfort Women":  Sexual Slavery in Asia during World War II
The Conference will also feature a keynote address by former ICTY Judge and current ICC Judge Christine Van den Wyngaert.